Tile Grout Cleaning Richmond -
services from the experts
Of course, we're more than just carpet cleaners. We are also tile and grout cleaners. Tile grout cleaning is a great practice to get into to keep your bathroom looking its best, but unfortunately, not everyone has the time. We can clean your tiles and grout using specialist equipment to steam the area. This brings it up as clean as ever and more sanitary than before it was cleaned. Having your tiles effectively cleaned is especially important to help avoid the growth of mold in damp areas.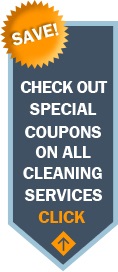 A big part of tile grout cleaning is giving you clean porcelain tiles. For the most part, porcelain tiles aren't very porous. As a result of this, they are quite resistant to stains, meaning they don't tend to get dirty unlike the grout that binds them together. However, in the rare occasion that you do find your tiles need cleaning, we're able to do so for you effectively and without fuss.
Unlike your porcelain and ceramic tiles, your grout will need regular cleaning. This is due to it being porous and more prone to taking in dirt. Although it seems like it would be a breeze, ceramic grout cleaningcan be difficult. This is especially true if the dirt has been there a while and is largely ingrained into the grout. We use special equipment, brushes and solutions to work on getting the dirt up from the grout when tile grout cleaning. We make use of more heavy duty equipment for particularly problematic areas so no job is too big, or too small.
Ceramic and Porcelain tile cleaning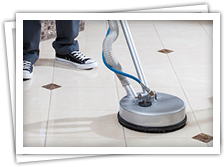 For optimum results in your tile grout cleaning, professional tile cleaning is the way to go. Although you can do a good job of cleaning your tiles to a decent standard in the interim between professional cleans, the only way to get your tiles; both on your walls and on your floor, looking like new and brightening your home up, is to have them professionally cleaned by those with the right equipment.