Rug Cleaning Richmond -
Effective Cleaners
If you're looking for high quality, totally effective rug cleaning, then you're in luck! We don't just focus on carpets, but specialise in Persian rug cleaning, too. To bring out the vibrant colors and gorgeous patterns in your rug like they were when you first got them, just give us a call and we'll take care of it for you.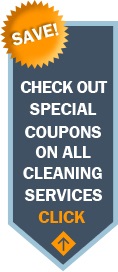 For the more environmentally conscious amongst us who are looking for rug cleaning in Richmond, we make use of green rug cleaners. This ensures that your carpets and rugs are getting clean, being made to be as sanitary as possible. We do all this with as little impact on the environment as we can manage.
We all know that reducing the impact of our carbon footprint on the world is a good thing. So, if we can do that even when we're cleaning carpets and rugs, that can only be a great thing. If you're looking to have rugs cleaned in a responsible way, then give us a call.
Ensuring your rugs are as clean as your carpets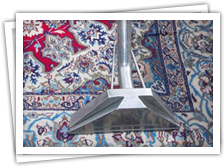 Rug cleaning is just as important as carpet cleaning, so it's important to ensure it is being done correctly. Having our expert cleaners implement rug steam cleaning on the rugs in your home will make sure that your rugs cleaning is perfectly taken care of. This will leave them completely sanitary, and smelling great! This process works the same way as steam cleaning on your carpets; water is heated to a high temperature, and then let out at a low pressure to dislodge dirt and contaminants from your rug.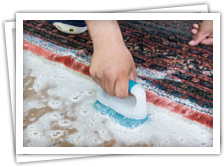 Cleaning silk rugs needs to be done with immense care, since they're very delicate and need expert attention. Our staff have the experience necessary to focus on your rug cleaning with as much care as needed. This gives you the results you need without any unnecessary risk of damage to your belongings. Traditional carpet cleaning such as steam, abrasive cleaning and any excessive roughness all present a high risk of damage to your rug, so be sure to always have them professionally cleaned.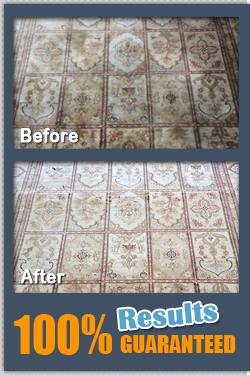 832-953-4472